|
BARROWS GIVES BACK
---
Over the years, Barrows has invested in the community by donating student desks, chairs, task chairs, backpacks full of school supplies, and computer equipment to local schools and organizations, such as Herman L. Horn Elementary, James Madison Middle School and The Community Youth Program (CYP).
We want students and teachers alike to Love How They Learn.
"Herman L. Horn is so grateful for the donations Barrows made to our school. With the furniture given to us, we were able to create small group learning environments, a cozy and calming center in the counselor's office, more comfortable and stylish waiting space in the main office and more. We were also able to upgrade some of the teachers' desks and provide students with alternative seating options.
Everyone who visits our school notices the new pieces and raves about how great it all looks. Thank you so much for your generous contributions to our school. We love it all!"
Julie Sandzimier
Principal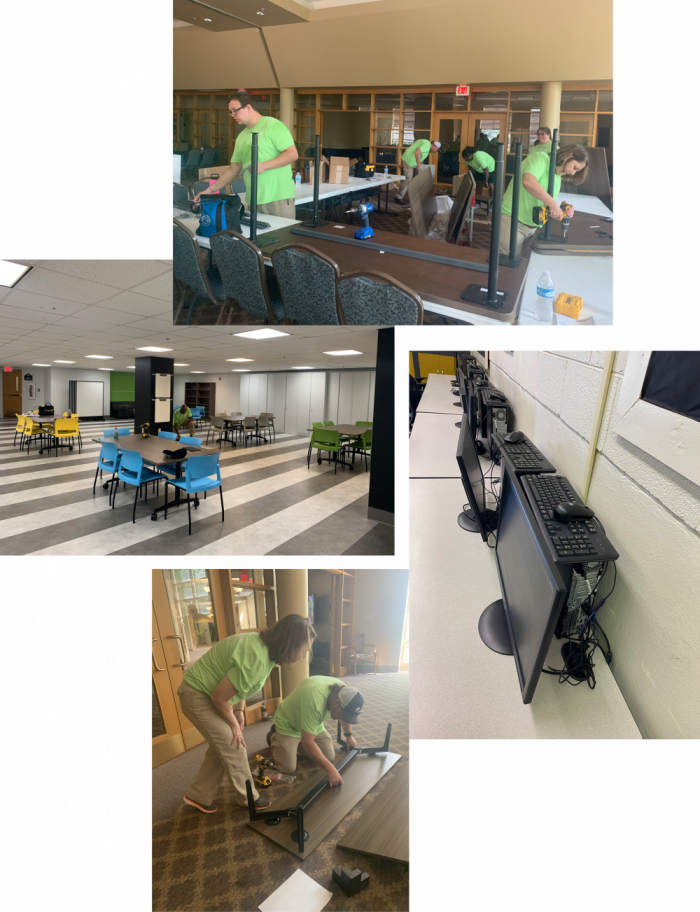 ""The Community Youth Program is proud to have worked with
Barrows to renovate our after school program site. Barrows generously donated office furniture, televisions, and classroom furniture. This donation greatly improved and modernized our space. We also received a donation of backpacks and other school supplies from Barrows. The students were so happy to have backpacks that were sturdy enough to last an entire school year. Barrows has been a wonderful supporter of CYP and a great asset to the community!"
Jackie Smith
Executive Director