| resilient flooring
---
Luxury Vinyl Tile (LVT)

Planks, stone look, wood look, squares
Category leading scratch, stain, and scuff resistance for floors that
look newer, longer
Modular flexibility, including large format shapes and sizes
Easy to create unique designs and patterns with a broad palette of
coordinated colors
Bring realism to every design with high fidelity printing techniques and
proprietary embossing methods
Durable, long-lasting performance – withstands heavy foot and rolling
load traffic
Easy maintenance – less cleaning time and disruption
Stair Treads & Landings

Integrated stair treads provide a smooth, safe transition between steps
and landings.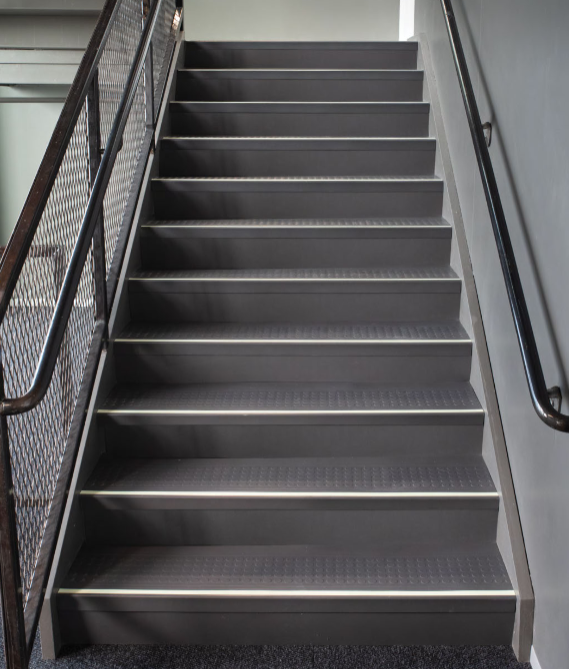 Vinyl Composition Tile (VCT)

Retains its color, pattern and appearance and has the durability and gouge resistance to withstand heavy foot and rolling load impact.
Sheet Vinyl
Linoleum
Heat welded – seals the cracks, homogenous floor, school bathrooms, operating room, anywhere you don't want bacteria to settle
Flash-coved – used in the same application as heat welded – different technique but used in conjunction with heat welded products – used in corners.
Rubber
Sports Flooring – gyms, training facilities, physical therapy, occupational therapy, weight rooms, athletic training facilities
Rolled & squared
Installed on a hard surface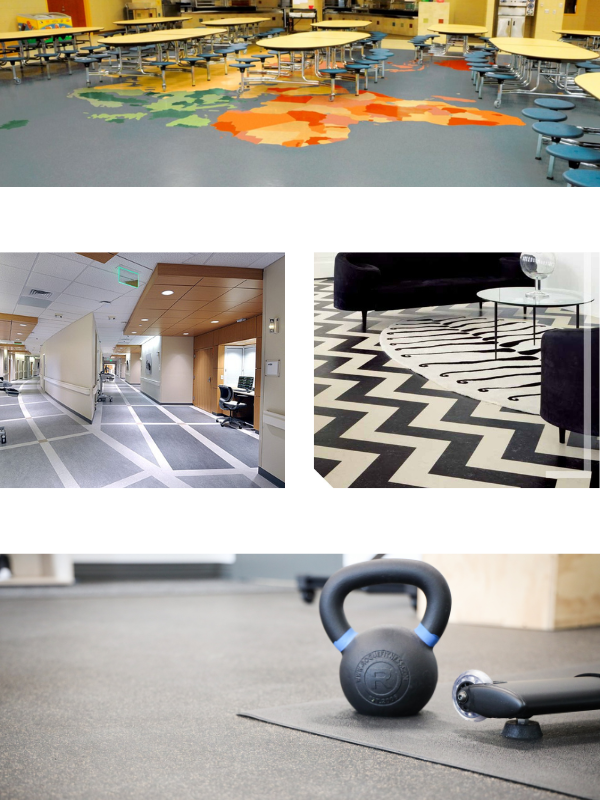 Curious about our flooring solutions? Fill out this form to learn more! REQUEST INFO